There are two simple ways you can choose to bank your funds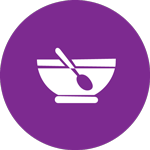 Your fundraising page
You may have raised all your funds online using your own fundraising page. If so, there are no further banking procedures, SPCA has successfully received your cupcake funds.
You can also use your online fundraising page to deposit cash collected at your event. Simply put it through as an online donation to your page. This is a simple way to ensure the total funds raised from your bake sale are kept together and will easily show your supporters that you have reached your target! Please note that there is a small service fee from our service provider for depositing funds this way.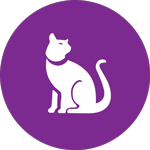 Physical banking
If you received cash from your bake sale, please take this into your local bank and deposit into the SPCA Cupcake Day account. Unfortunately, we cannot accept cash via mail, or cash that is dropped at our SPCA Centres.
You MUST use your unique SPCA Cupcake Day number in the reference field so we can identify your deposit. This number is on your registration confirmation email and any email you receive from the SPCA Fundraising team. If you can't find your number, please email cupcakeday@spca.nz or call 09 265 7312.
SPCA Cupcake Day account: 12-3109-0019825-25
(Please note that the funds you have deposited into the CCD bank account will not appear on your online fundraising page total. This is only because the two platforms are not connected, however be assured that the SPCA has still received your funds from both places.)
Thank you so much for fundraising for the animals of SPCA by participating in SPCA Cupcake Day 2020.