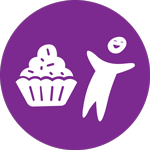 With your colleagues
The office may not be under one roof the way it once was, but what better reason to bring the team together than for the sweetest fundraising event of the year!
Running an event in your workplace is simple, just bake cupcakes at home, take them to work & raise money for New Zealand's animals!
Pick a time that suits, advertise around the office and get creative. You can share your online fundraising page to raise even more money, and don't forget to ask your boss about matched funding! If you would like some posters for your office, please email cupcakeday@spca.nz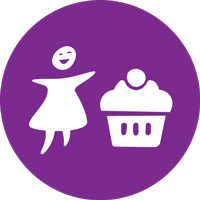 With your friends
Help New Zealand's animals in need today by hosting your own cupcake event with friends or in your community groups.
Simply pick a day convenient for you, choose your venue and get planning.
Set your own target, share your online fundraising page before the day and have fun!
Your friends will love a chance to get together to make a difference while indulging in some delicious treats.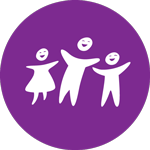 With your school
If you think that you and your students could make tasty treats for your school, and you are passionate about helping animals in need, then SPCA Cupcake Day is the perfect event for you!
You could choose to bake with your students or have them bring cupcakes they've baked at home, run a cake stall at lunch, DIY your own cupcake themed event or even invite your local community to join you!
There's even a stack of curriculum aligned Cupcake Day themed lesson plans and resources on the SPCA Teachers' Portal that will save you hours of planning and preparation time.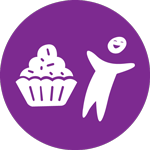 Through your business
If you own or manage a cafe or bakery then why not make a difference to the lives of New Zealand's animals, while showing your customers that you care.
You could design and create a limited edition animal-themed item, or run a Cupcake Day promotion, donating a dollar or percentage of sales to SPCA.
We can provide you with artwork to support your promotion.